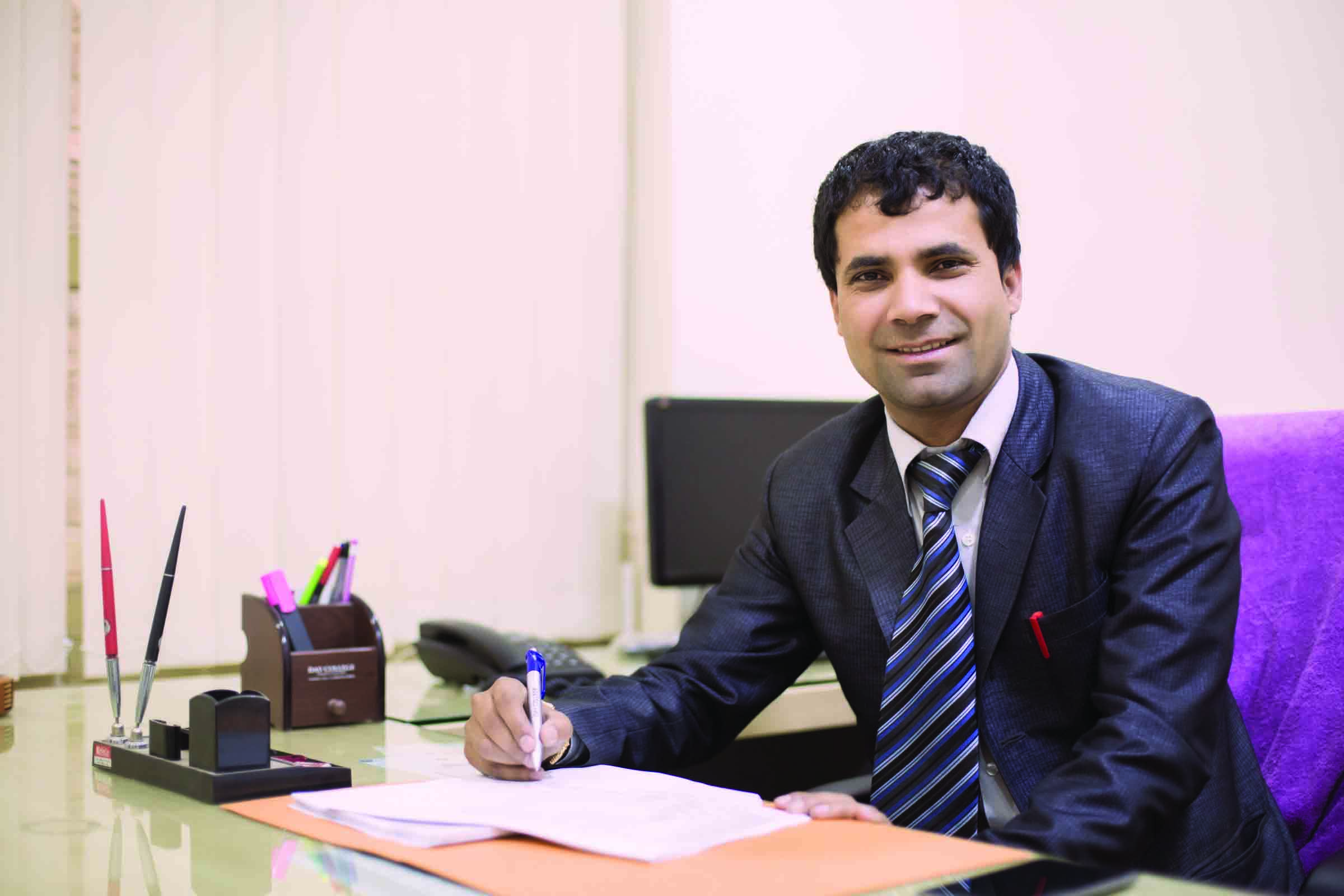 Suman Basnet
Academic Director
Dear Students,
I would like to extend my hearty congratulation to you all for your grand success in SEE Board Examination. I hereby cordially welcome you at DAV college. DAV college is distinctly established with a view to provide quality education to the students thereby making them globally competent. Run by the academiicians of the nation, it is exclusively devoted and dedicated to achive its goal to produce highly proficient human resources for the contemporary global market. We strongly believe that education is not confined within the limited territory of certificates but it abides social, economic, emotional and ethical growth of an individual. Education should be all - embracing so that the students could face any potential challenge that will come in the line of career - making, has always been the principal motto of this college. Since DAV college is a curious amalgamation of western technology and eastern ideals, it eqully places emphasis on ethical and social values , for the reason that, only the combination of global knowledge and ethical values takes an individual towards the zenith of glory. The college, with highly devoted, dedicated and determined team of faculties proudly encourages the SEE graduates to join DAV without a moment's hesitation so as to move distinctly ahead in this competitive world.
Notice
Board-Practical-Schedule-last-2077 For Class XII
Hissan preboard exam routine of 11 and 12 (2020) has been published
Dashain Home Assignment 2076
Second D.A.V. +2 Inter College 6-A Side Futsal Tournament – 2019
Orientation Programme -Notice !!!
Admission Open
Science Exhibition - 2019